I am delighted to have been invited to take part in this international ceramic exhibition co-curated by Dr. David Jones master of Raku and senior academic at the University of Wolverhampton UK, and Professor Lee, Boo-Yun of Hanyand University in Seoul, South Korea.
In the Invitational Ceramic Exhibition titled, Heritage and Diversity: UK, Belgium, Holland, Germany and Korea, the curators approached international ceramic artists to draw parallels, as well as differences, between Korean and European culture in clay work and, its handling, decoration and firing. This was immediately interesting to me as many ceramicists use techniques that originated in the Far East and have been re-imagined through a Western sensibility.
For the exhibition I created a new piece of work that incorporates ceramic techniques I regularly employ, and thus retaining my recognised style of making. Entitled 'Tea Ceremony', the work combines screen printed porcelain tea bowls and a plinth of wood- textured brick clay paper lay. My purpose was to examine some of the parallels between the Korean and English cultures of tea drinking: an important historical and social activity within both cultures.
In Korea, tea is taken as part of a ritual ceremony, 'Darye', using simple, ceramic vessels of an organic nature, often displaying the mark of the maker, in neutral tones. In England, the ceramic industry evolved from the desire to manufacture a fine tea cup, often seen as a symbol of status and class. 
In both cultures tea drinking has remained popular; in England it has acquired such popularity that the ritual element and status has been eroded, and as a result the drinking vessel has become less significant.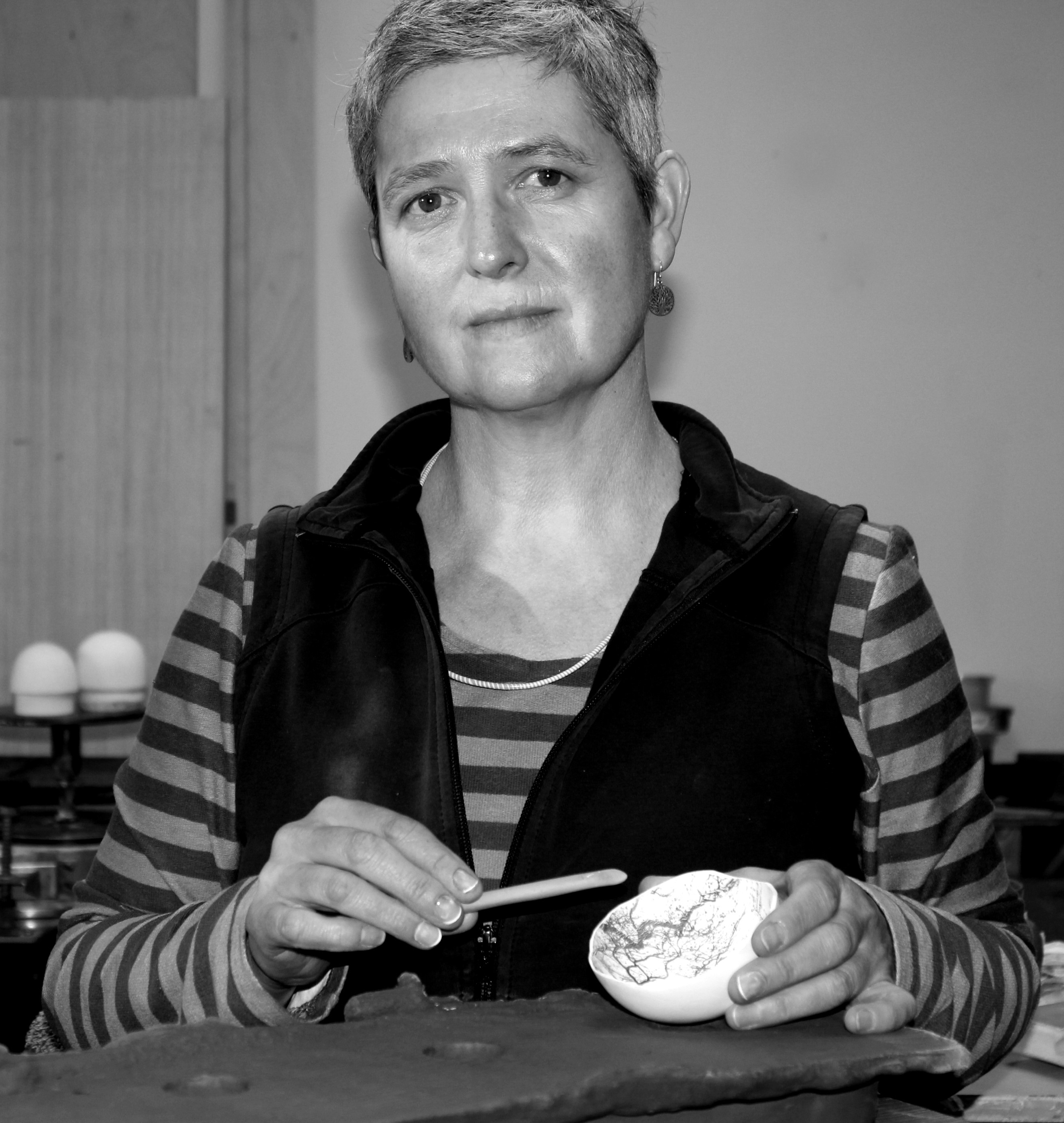 In this piece, I have worked with contrasting clays, a gritty rough red brick clay and a delicate, white, translucent porcelain. This contrast highlights the duality in my work; refined porcelain vessels, set upon a rough textured plinth. 
The porcelain references the refined English teacup, whilst the indented marks of the maker echoes the Korean tradition. Decorative surface patterns and textures have been created combining photography and print, inspired by the beauty of my own local natural environment.